Callahan State Park is a 820-acre day use area located in Northwest Framingham. Callahan has seven miles of marked trails and is used for activities including fishing, hiking, horseback riding (horses not provided) and cross-country skiing. Within the park are nearly 100 acres of open fields, 70 acres of which are currently under an agricultural lease.
Trail Map
Park Directions:
Callahan State Park is located west of Boston, in east-central Massachusetts.

From East or West: Rt. 9 west to Rt. 30 exit, right at first set of lights to Edgell Road to Belknap Road (left), right onto Millwood Street to entrance on left across from golf course.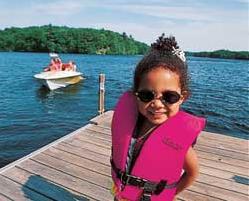 Cochituate State Park
Cochituate State Park is a popular regional day use park featuring water based recreational opportunities including boating, swimming, windsurfing, and fishing on its three large lakes. Picnicking, swimming, andboat launching are limited to the main area of the park on the middle lake and boaters can gain access to the other lakes through channels under roadways. Jet skis are not allowed on the lake.
Park Directions:
Cochituate State Park is located in the greater Boston area in eastern Massachusetts.
From East or West: Massachusetts Turnpike (Rte. I-90) to exit 13, Rte. 30 east. Park is on the right.
From Mass Pike: Take the Mass Turnpike (Rt. I-90) to Exit 13 to Rt. 30 East. The park is ½ mile down on the on the right.
From Route 9: Follow Route 9 East or West to the Speen Street exit in Framingham. Go North on Speen Street. Follow Speen Street for 1 mile until you come to Route 30. Turn right onto Route 30. Park is 200 yards down on the right hand side.

Ashland State Park has 470 acres including the 157 acre Ashland Reservoir. The park is operated seasonally and provides opportunities for swimming, picnicking, boating, fishing, bicycling and hiking. Beach improvements at the park include facilities for wheelchair access to the boathouse and by ramp into the pond.
Park Directions:
Ashland State Park is located west of Boston in eastern Massachusetts.
From North or South: Rte. 495 to "Main Street" Hopkinton exit, continue east on Main Street. Before Hopkinton Center Rt. 135 comes in on the left, follow Rt. 135 east approx. 3 miles to park Entrance is on the right.

Hopkinton State Park is located in the towns of Hopkinton and Ashland and includes the picturesque Hopkinton Reservoir. The park offers a variety of year round recreational activities including 2 life guarded swimming beaches, stocked fishing, 1 reservable group picnic site (see Split Rock below), 12 tree shaded, first come first served, picnic areas (300 picnic tables and 165 charcoal cooking grills), 10 miles of marked trails, open field space and a concrete boat launching ramp for non-motorized watercraft. Outdoor Recreation of Hopkinton Inc. provides seasonal boat rentals (508) 435-3965. Environmental Educational programming is offered during the summer. Public restrooms are available during the spring, summer and fall months.
Split Rock Group Picnic Site (RESERVATIONS ONLY)
As of January 18, 2011, the Split Rock Area has been reserved on all Saturdays and Sundays in May, June, July and August.
Available Mid May through September

Minimum of 50 people, maximum of 200 people

Pavilion 24'x52'

25 picnic tables, 1 large charcoal grill (Groups allowed to bring own cooking equipment)

One acre recreation field at site

Running water at site ; No electric service

Restrooms on site

Parking for up to 100 autos
Reservations are accepted by telephone, starting on the first business day of the calendar year, until all dates are booked. The cost to reserve the site is $100.00, payable upon application and $5.00 per vehicle payable the day of the outing. For information and to make reservations, call Hopkinton State Park (508)435-4303.
Swimming Area
The swimming areas are supervised by DCR lifeguards from late May through Labor Day, 11AM-6PM. The Main Area waterfront has a handicapped accessible ramp which leads to the sandy beach. All park visitors must follow the directions of the lifeguard staff at all times. Pets are not permitted on the beaches.
Things to know before you go...
Park hours are 8:00AM until 8:00PM during the summer months. During the rest of the year, parking lots and grounds are open 8:00AM until sunset. Times are posted at Main Entrance and all information kiosks.

Auto parking is $5, Parks Pass is $35 in-state/$45 out of state

Pets on leash are welcome.

Please no:

Alcohol

Ground fires and wood fires (cooking fires of charcoal or propane are allowed in designated areas only)

Swimming at unsupervised beaches

Littering

Gasoline powered watercraft on Hopkinton Reservoir

Motorized vehicles on trails

Floatation devices

Hunting and trapping

Trail system is multi-use. Hikers, mountain bikers, equestrians, cross country skiers are welcome.

Snowmobiles are permitted when snow cover is a minimum of
4" in depth.
Park Directions:
Hopkinton State Park is located in the greater Boston area.
Park location: 268 Cedar Street, Hopkinton, MA 01748
Headquarters and mailing address: 71 Cedar Street, Hopkinton, MA 01748
Rte. I-495 (north or south) to exit 21A, Main Street Hopkinton. Travel on Main Street until the third traffic light located at the heart of downtown Hopkinton. Turn left, traveling North on Route 85. Proceed approximately 2 miles to the Hopkinton State Park entrance on the right (do not enter the Field Office on the left).

This park consists almost entirely of water: the 592 acre Whitehall Reservoir was once used as a source of drinking water. The area offers boating, fishing, a public boat ramp, and hiking trails.
Things to know before you go...
Park Directions:
Whitehall State Park is located in east-central Massachusetts.
Take Rte. 135 west from Hopkinton Center.

In 1878 a system of reservoirs was constructed to provide water supply by holding back the Sudbury river, to supplement the Lake Cochituate system in Natick. These new reservoirs were Sudbury, Whitehall, Hopkinton, Ashland, Stearns, Brackett, and Foss. In 1947 the Whitehall, Hopkinton, Ashland and Cochituate Reservoirs were turned into State Parks, and in 1976 the entire Sudbury System was officially reclassified as an emergency water supply. Today only the Sudbury Reservoir and Foss (Framingham Reservoir No. 3) are classified as a reserve drinking water supply. The DCR owns and manages 4,943 acres of land in the Sudbury Reservoir watershed system.
Things to know before you go...
The primary purpose of DCR water and surrounding lands is drinking water supply. Public access, therefore, is carefully regulated and controlled to protect over 2 million people's source of drinking water. State regulations require all entry and exit through gates or other designated areas only. Anything that could pollute the water supply system, such as litter or refuse of any sort, is prohibited. Please observe restrictions on recreational activities. Direct water contact activities, such as swimming and wading, are strictly prohibited by regulation. Dogs are not allowed on any DCR property associated with Sudbury Reservoir.
Park Directions:
Sudbury Reservoir is located in east central Massachusetts, west of Framingham
From Boston: take Rte. 9 west, then Rte. 30 off Rte. 9; after crossing the reservoir, turn right on Framingham Rd., then right again on Acre Bridge Rd., parking is on the right.

This 2660 acre forest offers visitors a natural diversity of flora and fauna accented with historically significant contributions of the Civil Conservation Corps (CCC). The focal point of the forest is located at 205 Westboro Road in Upton, where visitor parking, the main trail head and park information is available. One has the opportunity to survey the grounds and exterior of a number of CCC structures located at this site. Upton State Forest is a Carry-In Carry-Out facility, so we ask visitors to take home all their trash. While the forest is unstaffed, it is open to the public year-round at no charge. Trail users can enjoy numerous recreational opportunities for hiking, casual walking, horse back riding, cross country skiing and snowmobiling. Off Highway Vehicles (OHV's) are prohibited at the forest. Upton State Forest is part of the Miscoe, Warren, Whitehall Watershed Area of Critical Environmental Concern (ACEC).
Park Directions:
Upton State Forest is located in the south-eastern part of central Massachusetts.
From East or West: Mass Pike (Rte. I-90) to Rte. I-495 south (Upton exit 21B) right off ramp, go straight 3.5 miles and take right onto Westboro Rd. Forest is 2 miles on the right.